Dr. Glenn Banks, DDS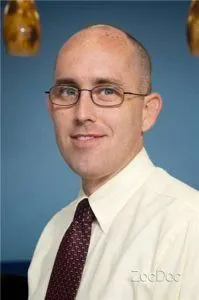 A highly skilled general dentist, Dr. Banks is trained in the latest dental technologies and procedures and he is trained in cosmetic dentistry.
Dr. Glenn Banks graduated from Indiana University, School of Dentistry, in 2005. He is a board certified dentist and a member of the American Dental Association, Texas Dental Association, the Greater Houston Dental Association, and the Academy of General Dentistry.
A highly skilled general dentist, Dr. Banks is trained in the latest dental technologies and procedures and he in trained in cosmetic and laser dentistry. Dr. Banks is a trained, preferred provider for LUMINEERS® and has successfully completed numerous smile enhancement procedures for patients of all ages. He is also renowned for performing pediatric frenectomy procedures to release both tongue-tie and lip-tie conditions in babies as young as one week old, children of all ages, and adults who have struggled with these conditions throughout their lives.

---
Dr. Yunus Langha – Pediatric Dentist,
Diplomate, American Board of Pediatric Dentistry
Dr.Yunus Langha graduated from Dental School in 2002. He received a Masters degree in Public Health and also did a Dental General Practice Residency (GPR) at Western Reserve. In order to further enhance his education in Pediatric Dentistry, he did a two year residency in Pediatric Dentistry from Louisiana State University, School of Dentistry in New Orleans where he also served as Chief Resident.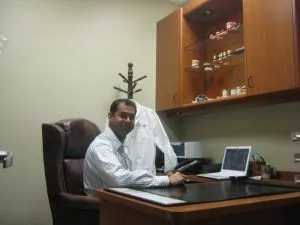 Dr.Langha has also been serving as Pediatric Dentist at "South Texas Dental" since 2008. Dr.Langha achieved the status of Diplomate of the American Board of Pediatric Dentistry in 2010.
Dr.Langha's specialty is Hospital Pediatric Dentistry for treating the very young patients who have extensive dental needs under General Anesthesia. Dr.Langha has hospital privileges at Houston Children's Dental , Texas Children's Hospital and West Houston Medical Center.
Dr.Langha is a member of American Academy of Pediatric Dentistry, American Dental Association, Texas Dental Association, Greater Houston Dental Society, Houston Academy of Pediatric Dentistry. He is board certified and has several research publications in peer reviewed journals.



---
Dr.Hareeti Gill, DDS, MSD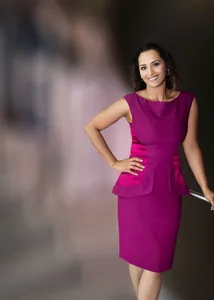 Dr. Gill was born and raised in India, daughter of a military colonel and mother who is a teacher. She graduated from dental school in Mumbai, India and then obtained her DDS from the advanced standing program at New York school of dentistry. In her senior year, she was chosen to be a part of the pediatric dental honors rotation as pediatric dentistry held a special interest and place in her heart.
Throughout dental school, she was a volunteer advocate for United Cerebral palsy organization and it is her passion to help children with special needs. After working for a few years in private practice, she taught as faculty at the University of Texas, School of Dentistry. Dr. Gill decided to pursue her passion for treating children and completed a one-year pediatric preceptorship from the University of Texas, School of Dentistry at Houston followed by a residency program resulting in a pediatric dental specialty certificate along with her Master's degree from the same institution.
Dr Gill loves children and has the ability to make an instant connect with them, helping them to accept and allow treatment.
Dr. Gill practices comfortable, caring pediatric dentistry focused on establishing optimal health, with a strong emphasis on getting to know each patient. In addition to her technical proficiency, Dr. Gill is a careful listener & will explain beforehand which treatment is best for your child's needs. Dr Gill believes in doing the right thing for her patients is energetic and totally in love with her profession.
Dr. Gill had made Houston her home. When not busy having fun with her patient's she is a mom to an active second grader and loves spending time with her son, husband and her fur baby! She also practices Yoga and meditation to keep a healthy mind in a healthy body.
Dr. Gill is also a member of the following organizations.



---
Dr. Nisha Sundaragopal, DMD
Dr. Sundaragopal is a General Dentist creating smiles to all our patients at the Dental Clinics of Texas. She is an International Dentist graduated from Dental school in India in 2001. Completed her internal Residency in 2002. She has 10 + years of experience in Dentistry. She is a Boston University alumni, Recieved her DMD degree through the Advanced Standing program from 2009-2011.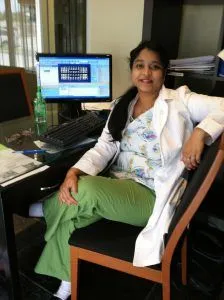 Since her graduation in US she is been practicing in Texas for four years. She received the outstanding Clinician Award in 2011 at Boston University Goldman School of Dental Medicine. In 2003 she has received the Best Service Doctor award for the state of TN, India. She is very passionate about Dentistry and loves all her patients. With her long last name, her adorable patients made it sweet and short as Dr. Sun.
She has enlightened the smiles of many of our patients with good Cosmetic Dentistry performing in-office Bleaching, Veneers, EMAX and Bruxir Esthetic crowns and Bridges, Clear Braces, etc. She does implants and restores them. She likes kids and pets, herself being a mother of two, she always tries her best to make the little kids who come to the clinic have a pleasant experience. Dr. Sun's first Denture camp was in 2001 where she made complete dentures and partials servicing the nursing homes. Apart from Dentistry she is an artist and has showcased her art in many art shows. She also likes to teach. Dr. Sun applies art into her Dentistry enhancing esthetics and fixing many smiles and encouraging a happy healthy life.
She is member of the following professional organizations ADA, AEGD, TDA, GHDS, DENPAC.